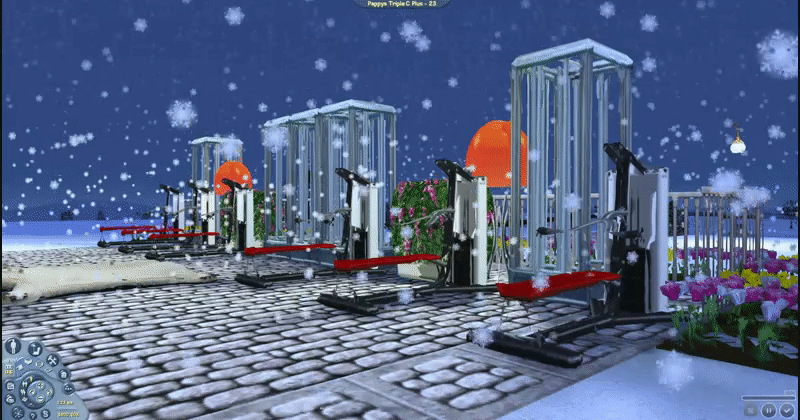 After last night's flash snowstorm, weather forecasters in Sunrise Crater have been predicting persistent snowfall for the entirety of December, and a large part of January. Unfortunately, this means that residents may be unable to collect their annual christmas trees from the City Hall atop the mountain, and Christmas may be ruined for good. However! The Sunrise Crater government never backs down from a challenge, and has instead delivered all Christmas trees directly to your inboxes, free of charge. These special trees come retrofitted with (refilling???) presents beneath them – 3 of which are sweet treats, and one of which is a special gift for each day… You'll have to find out for yourself what's in each box!
Festvities aren't the only thing we're bringing to the table this update. Though not much development work has been going on from my side, our community and other developers have been pushing to push the game further to being functionally complete, and even beyond. Here's a list of all the stuff we have going now, newest first:
Intoducing Motive Overfill
Visiting some types of lots will now allow you to fill your motives for a lot longer than other lots. These "overfills" will persist as you move across lots, so are perfect before you run a job, group money, single money or skill. To obtain overfills, go visit a lot from that type and green up in their overfill category. If a lot doesn't exist for that overfill category, why not make it yourself?
Here's a list of the tunings we're demoing this feature with:
Service Lot: 50% overfill on hunger, energy, hygiene and bladder.
Entertainment Lot: 100% overfill on fun and social.
Romance: 100% overfill on social. (pending additional feature)
Note that this is not all we have planned for other lot types. Several additional systems are in the works to make these categories more appealing or have more of a purpose.