I'm excited to announce that after months of development, we are finally ready to reveal our next core feature, Neighbourhoods! ..but not like you might have expected! There is still a little while before we can release the feature fully, but we are revealing it early because we need your input!
Neighbourhoods in the original TSO were very simple – any property could subscribe to any neighbourhood regardless of location, and they didn't have any gameplay effect. While this allowed a lot of freedom, you often had neighbours whose lots were all in different neighbourhoods. There wasn't even a way to list all houses in a neighbourhood – they were simply an afterthought to add a slither of community interaction to the original's rather uninteresting city view.
I've built a system entirely from the ground up that aims to bring living, active neighbourhoods to FreeSO, while adding new community elements, a lot more interactivity, and new competitive goals for sims to strive for.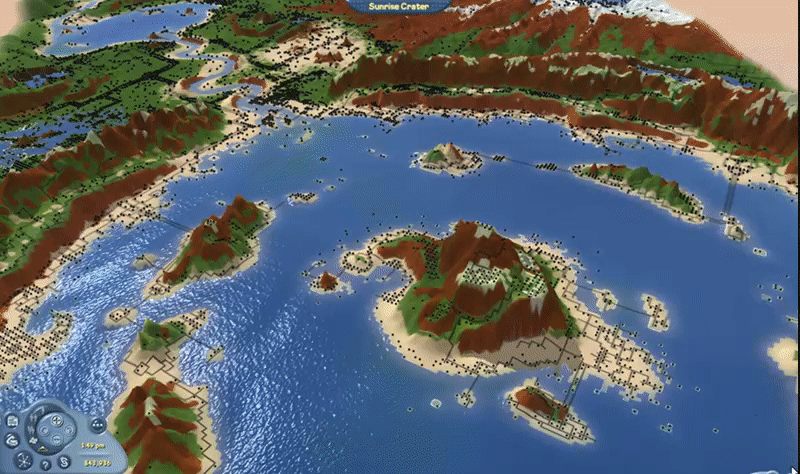 FreeSO's neighbourhoods are fixed regions in city view that have a name and description that lets people know what that neighbourhood is all about. They're centered on key features of the city's landscape, giving each neighbourhood a unique identity. Interaction with neighbourhoods starts when you're choosing the location for your lot – move next to your friends, in a community that you like, or just because you like the view. Neighbourhoods show up in far zoom when you hover them – clicking zooms in on them and opens their page, which highlights the top 10 properties and sims in that area among other things.
In popular neighbourhoods, resident Sims can compete in monthly elections to become its Mayor! Currently, Mayors are rewarded with three special powers that normal sims only dream of. Mayors have control over an additional lot over their normal residence – they can place and build the Town Hall lot for that neighbourhood without having to move out of their existing property! The Mayor's ability to add objects and architecture to the Town Hall can also be shared with Sims they trust, by adding up to 100 "donators". They also get priority on that neighbourhood's bulletin board, and a special badge whenever they visit a lot in that neighbourhood. More details on these features will come on release!
Name our Neighbourhoods!
We're posting this now because we need your help – we need names and descriptions for the neighborhoods in Sunrise Crater! This will be a lot less formal than the object descriptions – there will be no voting, we will be taking the best suggestions, and encourage you to work together with the people who live in that region (or want to) to pick the best.
For more information, see this section on the forums:
http://forum.freeso.org/forums/neighbourhood-suggestions.41/
You can either post in the main stickied thread for small suggestions, or post your own thread for larger ones or co-ordinated efforts. These suggestions will define the state of Sunrise Crater for many years to come, so please give it a shot!
The feature is still under heavy development, and since it has a large number of new systems it requires a lot of indepth private testing before we can introduce it on the public servers. You might not even see it this month, since its progress relies entirely on when I can work on it. But I guarantee it will be worth the wait!
Note that because of our rather low playerbase and the scale of this feature, only the two most popular neighbourhoods will have elections and a Town Hall on the first month. This feature is designed for a large number of players in each city – I'm hoping we will see its full potential when we finally launch. If you want to be the first mayor of a Neighbourhood, consider moving where the most activity is!
I hope you guys are as excited as I am about this feature – I'll keep developing it over the weeks to come! In the mean time, get to suggesting!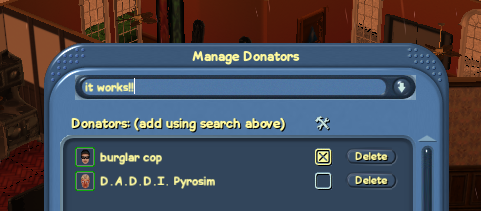 – Rhys