Games have changed over the last year. Mario is Dead, Cyberpunk is only 56 years away, and nobody cares about Fortnite anymore. The Sims Online isn't competitive enough, violent enough, and our drama isn't explosive enough to reach any social media feed. We need to adapt to a changing market, and the best way to do that is to shamelessly rip off the most popular game at the time.
Introducing AmongSO, the first in a series of exciting and original game modes featuring characters without any arms. Why play the real thing on balanced, well thought out maps when you just aimlessly float around properties in FreeSO instead? Yes, you heard me right, every property in FreeSO is the playing ground for AmongSO. Who needs tasks, when you can make group meals as a crewmate? For maximum frustration, the game starts randomly every 20-40 minutes, so that you never truly feel safe.
Kill your friends, vote out the wrong person, this is just the future of social interaction. We are living it.
If you win a game, you have a chance of winning a coveted C Sus2 Music Box – a programmable music box that plays everyone's favourite music remix by default, but can be programmed to play anything you want. Available today only!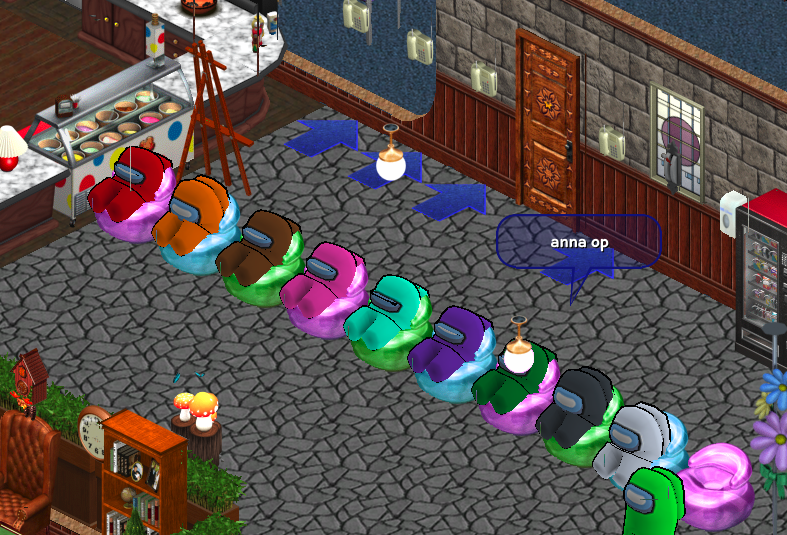 What do you mean, I only update this blog on April 1st? If you haven't been caught up, all the real news is on the Discord these days!