The 5th Annual FreeSO Awards
The fifth Annual FreeSO Awards (AFA) Ceremony is finally here!
Our beloved S1ndle was trying to dust off the trophies a few weeks ago, when he slipped in a puddle that someone left by the bookshelves and fell. All the trophies were smashed to bits! He's spent the last few weeks trying to glue them back together. But try as he might, he just wasn't able to get them quite right.
A total of 13 unique awards are split into two categories:
Players: Awards for diverse and eccentric personalities of FreeSO players.
Lots: Awards for iconic builds and magnificent designs in Sunrise Crater.
Please keep in mind that you must be nominated for an award in order to win it.
Additionally, MOMI/DADDI/COUSINs, admins, and their lots are ineligible to win awards. This restriction does not include mentors. A player's account must be in good standing to receive an award.
You can nominate/vote for other players on the following page: https://awards.freeso.org/
Instructions:
Click anywhere on the page to open the voting box, choose a category to view its description, and then type in a Sim's in-game name (not case sensitive) with an optional reason for why you voted for them. Don't forget to press the vote button!
You'll need to log in with your FreeSO account to be able to vote. You may only vote for each category once per account and per real life household (so if your family members also play, it may be a good idea to consider your nomination choices as a team).
Voting ends on March 4th at 20:00 UTC, so get your nominations in and we hope you'll join us at the Sunrise Crater Town Hall for the awards ceremony on Saturday, March 5th at 20:00 UTC!
The Categories
Individual Award Categories are:
Host/Hostess with the most-es – For the Sim who always knows how to make you feel right at home
Best Roomie – For the Sim stuck paying all the bills, cooking all the meals, and cleaning up after you
Master of Ceremonies – For the Sim who goes above and beyond to organize the most unique/creative in-game events
Captain Creativity – For Sunrise Crater's artist-in-residence who partakes in game related arts such as sculpture, photography, cinematography, or 3d rendering
Most Iconic – For the Sim who sets the trends and who is highly influential in Sunrise Crater
2 Sassy 4 U – For the Sim who exceeds all levels of bodacious in the way that they act around town
Online 24/7 – For the Sim that never seems to disappear, because… SLEEP IS FOR THE WEAK
Prop Prepared – For the Sim who's always digging in the costume trunks and chests
Lot Categories are:
The Showperson's Sleight of Hand Lot – For the owner of the best entertainment or games lot
The Capitalism Cup Lot – For the owner of the best money, skill, or shopping lot
The Hosting Helpers Lot – For the owner of the best welcome or service lot
The Homebodies Lot – For the owner of the best residential, romance, or offbeat lot
Best Lot Design – For the owner of the best designed lot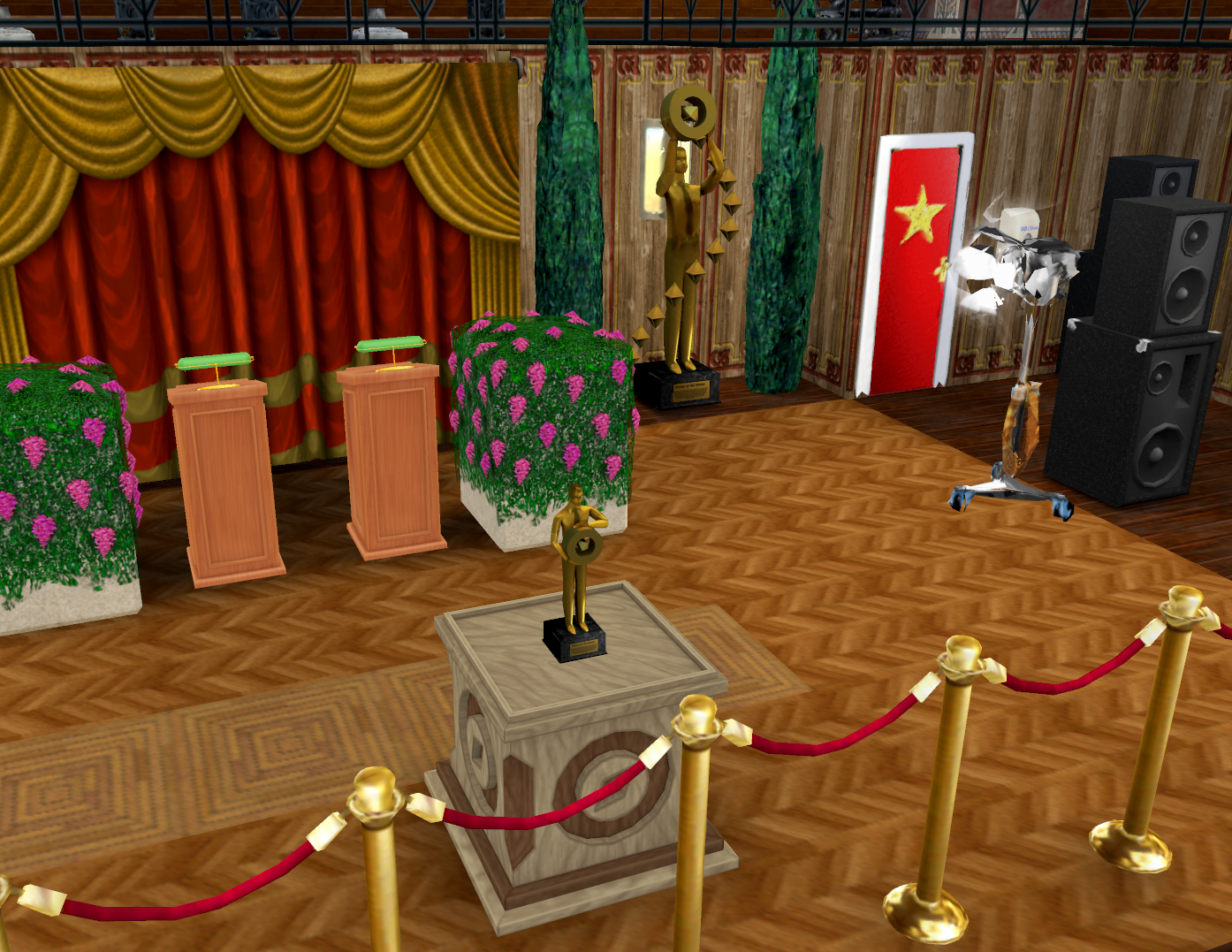 Best of luck to you all!
– The FreeSO Team